Hi, Welcome to the about page!
Great that you want to know more about Framedit. Ofcourse it is nice to introduce myself first. So Hello! My name is Demi van Loon, founder of Framedit. I'm a filmmaker from Holland and my company is located in a small village in North-Brabant. Want to know more? Check out more below!


YACHT FILMS
''Hi Demi, but how did you get there to film yachts?'' An example of a question I often get. Well when I look back at child pictures of myself, I understand where my passion comes from. From an early age I always wanted to sail boats. Now (14 years later..) I don't sail boats but I film them. Fair enough..! 😉😃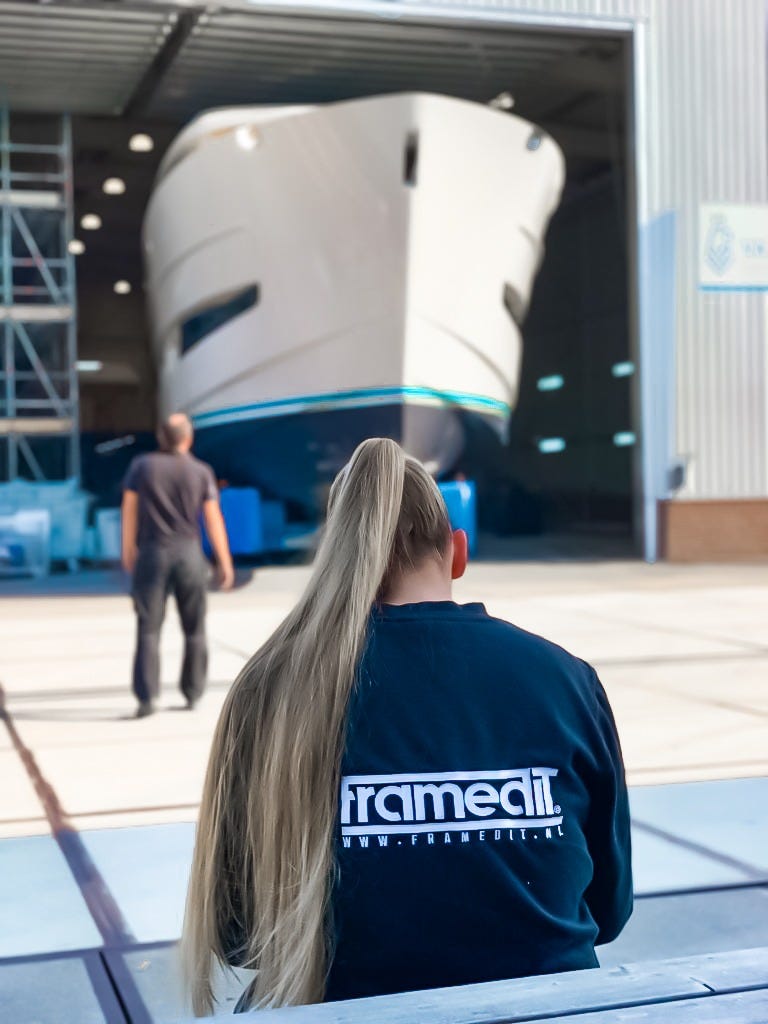 THE START OF FRAMEDIT
Why did I start this company? And what makes ''us'' the best at what we do, today? First of all I started Framedit because there is enough request for video content. A video fits complete in the time of today. People often prefer to watch a video than to view pictures. Personally I think that a video makes you feel more like you've been around than a picture.


WHY I KEEP SAYING ''WE''?
That's because Framedit works with a consist group of young entrepreneurs. No assignment is too big for us. When the assignment is smaller, you get to meet me. When it's a job where I need serveral people, me and the consist group of young entrepreneurs come by.
HOW DID I GET THE NAME?
Well, let's break down the name. You can divide the name so that you get two words: Frame / Edit. When you omit an e, you get the name Framedit. Frame in the name Framedit stands for a small piece of a video. Edit in the name Framedit stands for editing a video. So the name of the company has everything to do with the services we provide!
PICTURES OF DIFFERENT PLACES WHERE I'VE BEEN FOR FRAMEDIT
ALRIGHT THEN, LAST THING I WANT TO SAY!
I am grateful for the places that I have been able to visit for Framedit. I have seen beautiful places, but most of the time i'm just working in Holland. If you are curious about more pictures of me at work, check out the pictures below. I am not complete without a camera in my hand,.. but I think that you can clearly see that! 😉